What can you do when a teammate checks out a project file and then leaves on vacation without checking it in? 
If you're using Subversion or the built-in version control system, you can break the lock your team member has - right from CaseComplete. To do this from the Project Browser, hold your SHIFT key down while clicking on the locked file with your right-mouse button. You'll see an option to break the lock.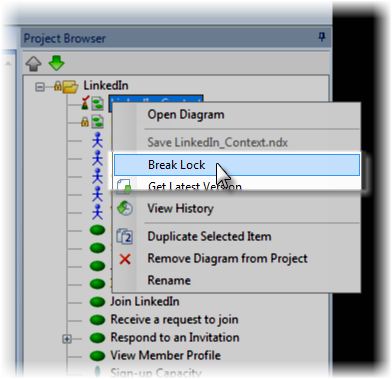 Your teammate will need to re-apply the changes they made but you'll be able to check out the package or diagram and continue working with it.