Use Case diagrams can get a little dull if every actor shape looks like a stick figure. Using alternative actor shapes can make those diagrams more visually appealing and also provide more informational depth.
Dragging an actor from the project browser to a diagram invokes a menu of different actor shapes you can use instead of the default "stick man." Just pick the shape you want and it will create that on the diagram: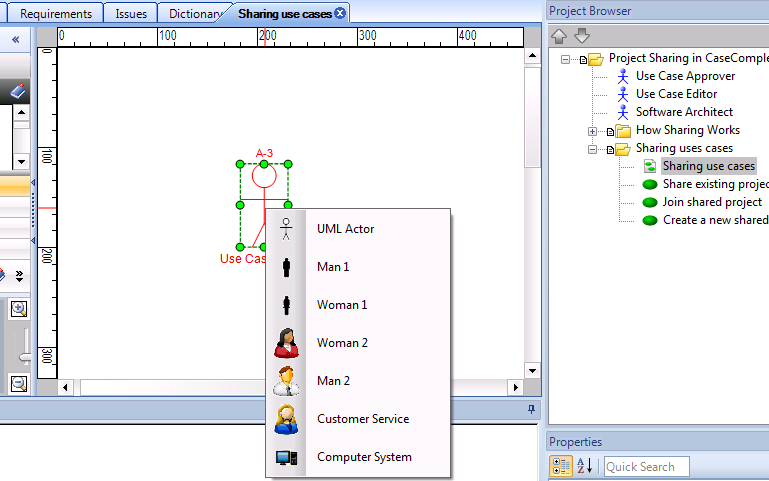 If you always want the same shape for actors and don't want to choose from a menu, you can set that under File / Options. Select the Diagrams tab and change the menu option to be invoked by dragging with the right mouse button.
Adding your own custom actor shapes to the custom actor shape menu is easy. Start by creating a shape library with your custom shapes (you'll find step-by-step instructions here). When you open that shape library, your custom shapes will be appended to the list of actor shapes on the menu: