You can create actors with rectangular shapes using this shape library (template).
Download the template file from the link below and save the file to your computer. Note: it is good practice to store your shape libraries in a folder that is separate from the CaseComplete installer. That will prevent your shape libraries from getting accidentally erased by an update or upgrade.
To use the template, create a new diagram (or open an existing diagram). Choose the "open shape library" icon from the shapes library toolbar. Select the downloaded file.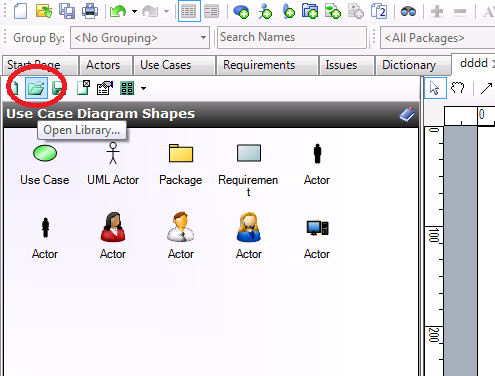 Once the library is opened, you can drag and drop the rectangular actor shapes onto the diagram surface. Actor elements will be created as you add the shapes to the diagram. See the CaseComplete diagramming tutorial for general diagramming tips and procedures.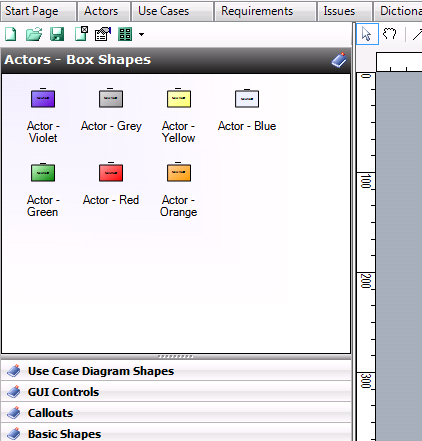 Download RectangularActors shape library