Actor goals are a good starting place for other kinds of requirements. Once you have a few goals defined, you can create use cases or user stories from them. The goals will then trace to the new elements you create. To do this, choose Tools / Use Cases From Actor Goals or User Stories from Goals.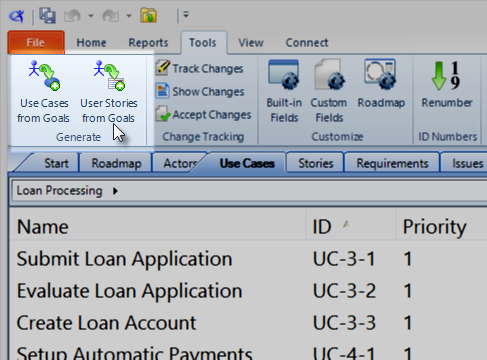 A form will open that allows you to select which goals you want to create new items from. Here, you can change the name of the new item before it gets created.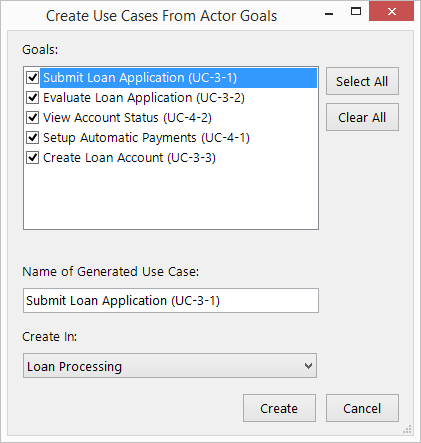 The ID of the newly generated item will appear in the name of the goal as an ID link.